We're Hiring!
Digital Marketing Executive
Full-time, Bangor + Hybrid working opportunities
We are offering an exciting opportunity for an experienced and enthusiastic Digital Marketing Executive to join our team.
About The Job
We're a full service digital agency that has a range of website and digital strategy projects for high profile clients across Northern Ireland, the UK, and North America.
You will work closely with our Head of Digital Strategy and the rest of the digital team on an exciting mix of projects spanning across a variety of different digital channels.
Projects will include a focus on social media marketing (both paid and "organic"), running the Eyekiller social media channels and promoting the Eyekiller brand ethos and values.
Your wider duties will include all aspects of digital marketing including Google Ads, Facebook and Instagram advertising, and paid advertising activity on emerging digital advertising channels (such as Spotify and TikTok).
You'll also assist the rest of the team with SEO, email marketing, content marketing, client reporting, digital strategy and a range of other digital marketing tasks.


About You
We are looking for a highly motivated and enthusiastic team player. You will hold a degree in marketing or a similar field with experience of all facets of digital marketing and at least one year's hands-on experience working in a digital marketing role.
Previous experience in social media marketing, paid social ads, Google Ads and SEO will be key.
We're looking for someone passionate about digital marketing, who is eager to take their career to the next level, taking on responsibility for exciting websites and digital marketing projects.
You'll learn something new every day and work with a close knit team of experts who love everything digital as much as you do.


Must-Have Skills
Degree in marketing or similar.
Experience of social media marketing - particularly for a modern brand.
Experience in Google Ads and PPC campaign management.
Experience with paid social ads (Facebook, LinkedIn, Instagram, TikTok etc).
Knowledge of a range of website CMS'.
Excellent organisational and project management skills.
Google Analytics experience.
Strong interpersonal and communication skills.
A desire to learn and keep up to date with the latest advancements in digital marketing.
You will also need to be able to...
Take charge of Eyekiller's social media presence, blog, and email activity.
Report digital performance to clients and clearly explain data and performance.
Plan and manage paid social media campaigns.
Implement technical on-site SEO.
Plan and implement email marketing strategies.
Use content marketing to drive traffic generation.
Keep up to date with the latest digital developments and advance your skills.
Shopify or Craft CMS experience would be a big plus.
What you'll get in return
The winning candidate will enjoy:
A competitive salary to be determined based on experience.
31 days annual leave including bank holidays.
Company Pension Scheme.
Regular appraisals and personal development plans.
Training opportunities to develop your existing knowledge further – including access to courses and books.
Regular staff outings and team building events.
A friendly, close-knit workplace where everyone knows your name – and how you take your coffee.
Relaxed dress code.
Paid social events.
Flexible/Remote working.
Private Health Insurance.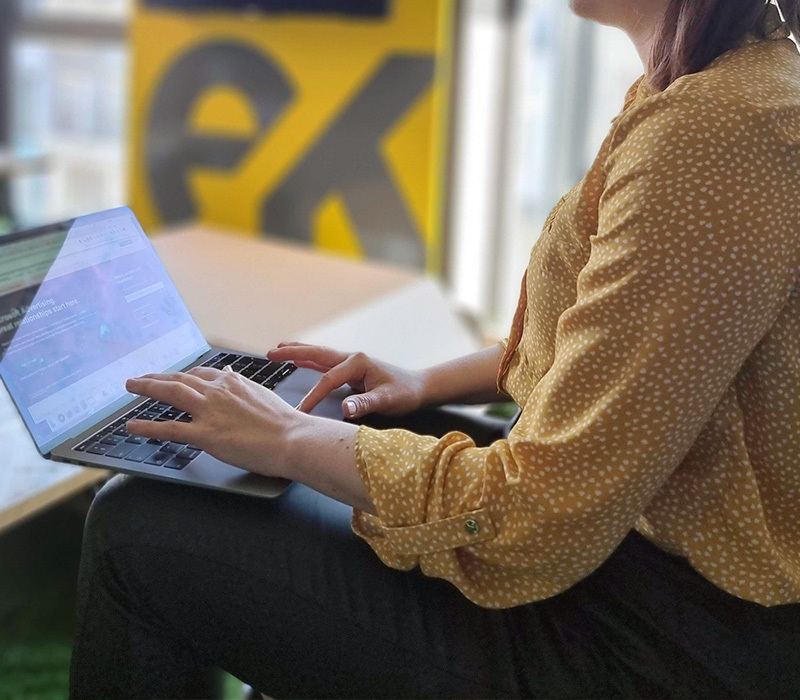 Interested?
Please send your CV and examples of your best work to Jason Purdy. 
He can also answer any further questions you may have about the role or our application process.