We're Hiring!
PPC Specialist
Full-time, Bangor County Down
We are offering an exciting opportunity for an experienced PPC Specialist to join our team - winner of Best Agency of the Year 2019 at the DANI Awards.

About the Job
We work with a variety of organisations across a broad range of market sectors including W5, Van Morrison and the MAC. Your role as a PPC Specialist will focus primarily on delivering PPC strategies as a managed service for our clients, overseeing and directing all stages from creation to execution. You should be comfortable liaising with clients in a confident manner with regards to web technologies, ecommerce and digital marketing.
About You
We are looking for a highly motivated and passionate individual, who thrives in a team-based work environment and is eager to develop new skills. You're an excellent communicator, equally comfortable dealing with both colleagues and clients. You will quickly become integral in the successful planning and execution of digital strategies across our wide range of clients and sectors.
Must-Have Skills
Ability to developing and pro-actively maintaining relationships with new and existing clients.
Creating and planning a variety of PPC campaigns across a range of digital channels
Monitoring budgets on a daily, weekly and monthly basis and adjusting bids as needed
Overseeing existing campaigns and making recommendations on how to optimise them
Analysing trends and making data-driven decisions
Writing engaging copy for adverts
Making creative ad templates
Producing detailed analysis and reports of campaigns
Landing page testing and optimisation
A/B and multivariate testing to improve ROI and performance
Valid driving licence.
You will also need to be able to...
Provide reliable time estimates to clients for all digital marketing tasks
Have the ability to work under pressure and to tight deadlines
Report progress to the Digital Account Manager on a regular basis
Effectively track and record the success of ongoing campaigns and report this to clients
Demonstrate evidence of a strong track record of working in partnership with a number of clients simultaneously
Stay at the forefront of the Digital Marketing industry and incorporate new approaches and ideas into this service offering
Provide examples of innovative and successful projects in which you have played a central role.
What you'll get in return
The winning candidate will enjoy:
Salary to be determined based on experience
31 days annual leave including bank holidays
Company Pension Scheme
Regular appraisals and personal development plans
Training opportunities to develop your existing knowledge further – including access to courses and books
Regular staff outings and team building events
A friendly, close-knit workplace where everyone knows your name – and how you take your coffee
Relaxed dress code
Paid social events
Benefits of working in Bangor
A friendly and relaxed creative studio
Located right beside Bangor Train Station
Flexible, family-friendly working hours so you can travel when suits you
Plenty of convenient parking with many free options if you're an early starter
Nearby Main Street has lots of options for lunch, coffee and shopping
Just a few minutes walk from the picturesque seafront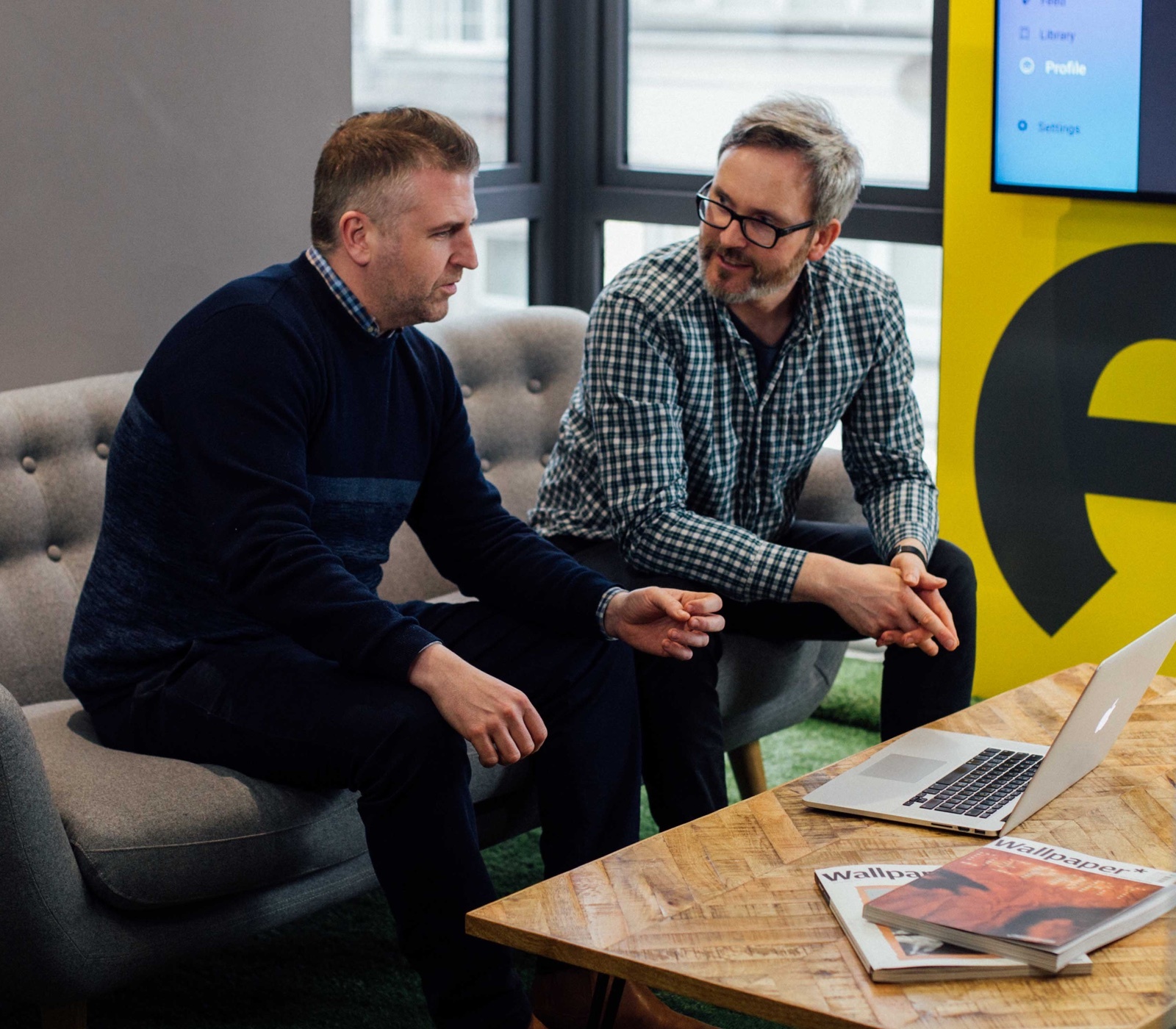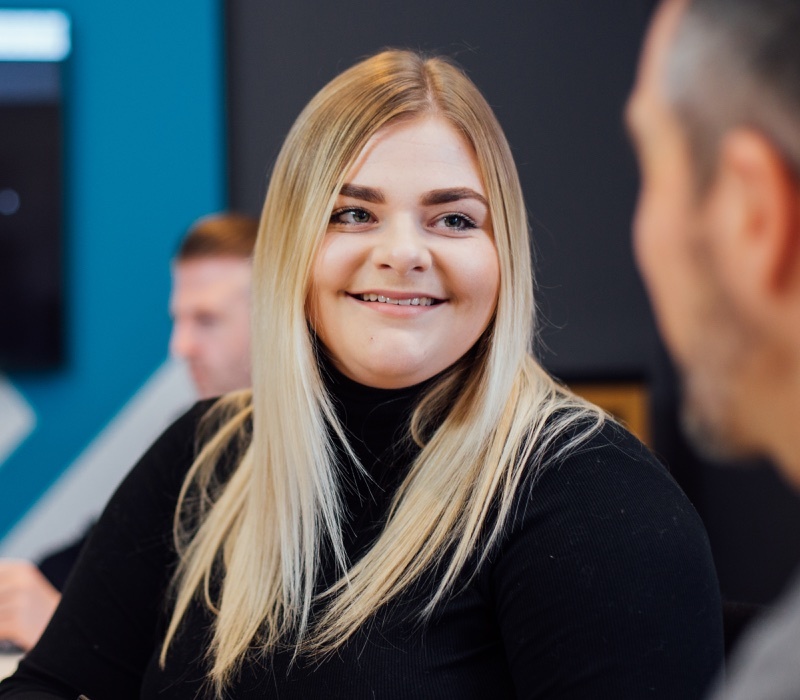 Interested?
Please send your CV and examples of your best work to Jamie Robinson. 
He can also answer any further questions you may have about the role or our application process.