Blog
Team Spotlight: Phil, Senior Designer
Being a designer is about user-centric problem solving, technical proficiency & innovation.
Welcome to our Team Spotlight series, where we pick the brains of some of our long serving team members, Senior Designer at Eyekiller. With 13 years of invaluable experience in the ever-evolving digital landscape, Phil provides us with great insights into the evolution of design and the challenges faced by designers today.
Join us as we explore the transformation of design from traditional desktop computers to mobile devices and discover how adaptability, creativity, and user-centric approaches have become the cornerstone of Phil's successful design career at Eyekiller.
How has the role of a senior designer evolved during your 13 years at Eyekiller?
Design is essentially problem solving and a constant factor at the core of everything we do. However the nature of the problems that we are asked to solve is something that is always evolving and this requires us to adapt to these changes.
During my time with Eyekiller the digital landscape has evolved due to the way users access the web with the biggest change being the move away from traditional desktop computers to mobile devices. This has led to us thinking outside the paradigm of one screen format and evolving our solutions for the new ways people access digital content.
My role as a designer now combines User Experience and User Interface design into a new workflow to cater for the requirements of the modern web. We now have to think not just visually but also in terms of interactivity with the focus always being on the end user.
Alongside this the tools and methods we use to design have also changed significantly over the past thirteen years. Web technologies and design applications have now converged with the emphasis on collaboration between clients, designers and developers. The result of this is a much more streamlined and efficient design process that enables us ultimately to deliver projects faster and easier.
Can you share an example of a project where design played a critical role in achieving the client's objectives?
Over the past two years we have built up a strong working relationship with the Trimline Group which is the parent company of Dukkaboard, Waterstones Tiles and Pyro + Echo and we have created websites for each of these.
Each of these brands are well established within their respective markets with both Waterstone Tiles and Pyro + Echo being high end with a strong emphasis on their visual identities. As a result of this, the client required a very close synergy between their offline brand identity and their online presence.
We worked closely with the client's brand managers to deliver solutions that both complemented the offline materials whilst evolving the respective visual identities for the web. Creating visually impactful, refined designs which were also highly functional was critical for each of these projects to convey the luxurious nature of the products. Working closely with our development team was also essential to ensure that the look and feel of each site provided the required user experience.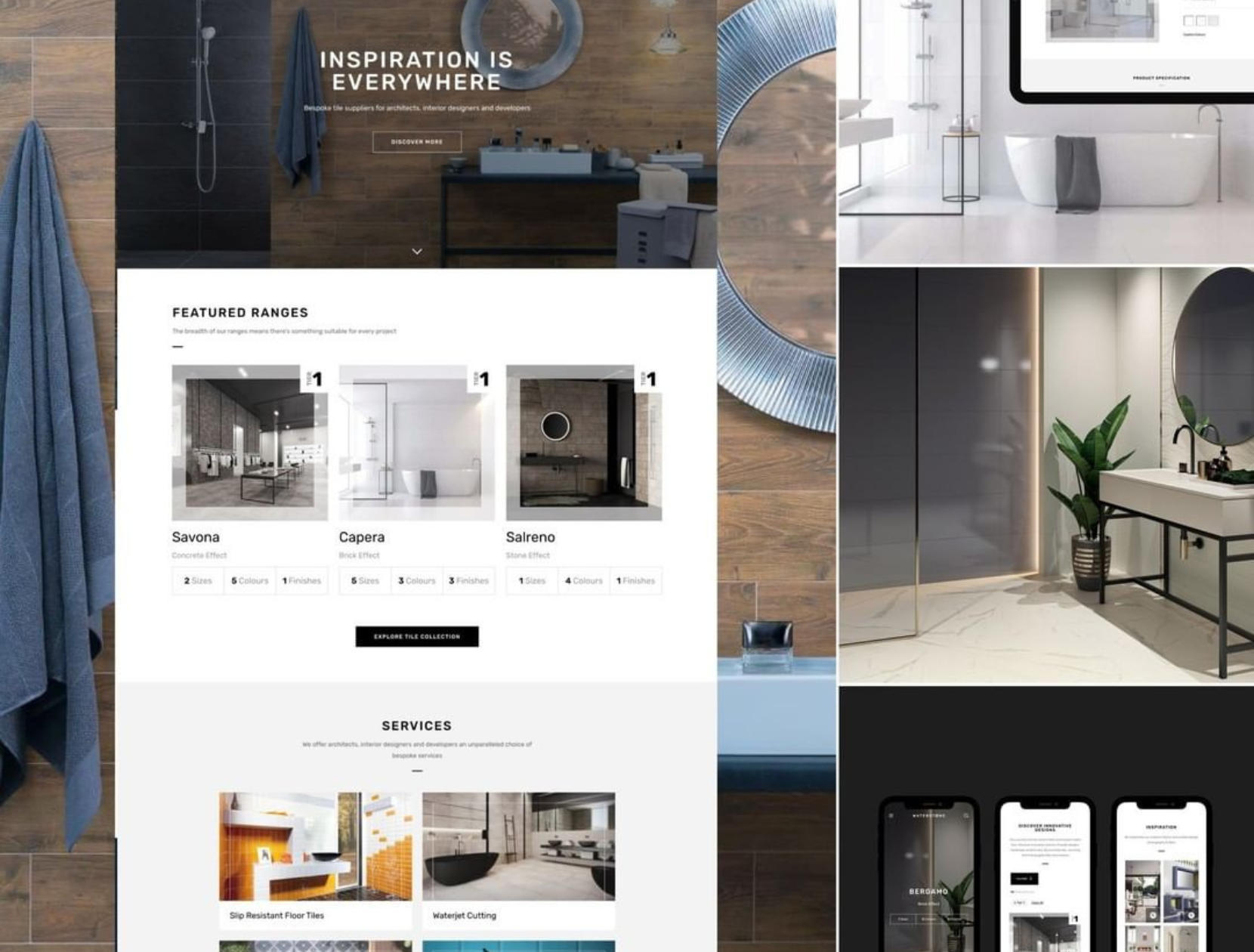 What advice would you give to aspiring designers looking to excel in the field?
Don't just think of yourself as a visual designer. A strong understanding and knowledge of visual design is of course essential but the role of the designer is now much more than this. Our role encompasses user experience and user interface design alongside information architecture and interactivity. Above all we have to remember the core reason for design is problem solving and in the case of web design this means putting the user first.
It's also essential to have strong technical knowledge of design tools and to keep up to date with the latest applications that ultimately will help you do your job better.
Lastly I would also say that although it is important to stay informed of design trends, originality and unwavering innovation should be at the forefront of everything you do.

Careers at Eyekiller
If you're eager to embark on a fulfilling design career, explore our career opportunities and join a team where you will get to work with fantastic clients, and on projects where creativity, innovation, and user-centric design converge.