Join the team
Careers at Eyekiller
We believe that introducing new talent helps us to reach new heights. And there's lots of existing knowledge and experience that you can benefit from when joining our team. If you're interested in getting to the front of the digital field, get in touch.
Current opportunities
We're always looking for talented, team players to join our team. In exchange we'll provide you with an environment to do your very best work, supported by like-minded people on a range of exciting projects.
What we'll offer you
Members of the Eyekiller team gain access to a variety of benefits. These include:
Remote & hybrid working for achieving the right work/ life balance.

Work a flexible schedule with flexitime to suit your needs.

31 days annual leave (including statutory holidays).

Private healthcare plan with Aviva.

Company contributory pension scheme.

Regular (paid) away-days to get to know the team away from your desk.

Support for training. Eyekiller is a culture of continuous learning & improvement.

A modern and conveniently situated office in Bangor, Co Down.

We'll give you the tools, equipment & software you need to excel in the role.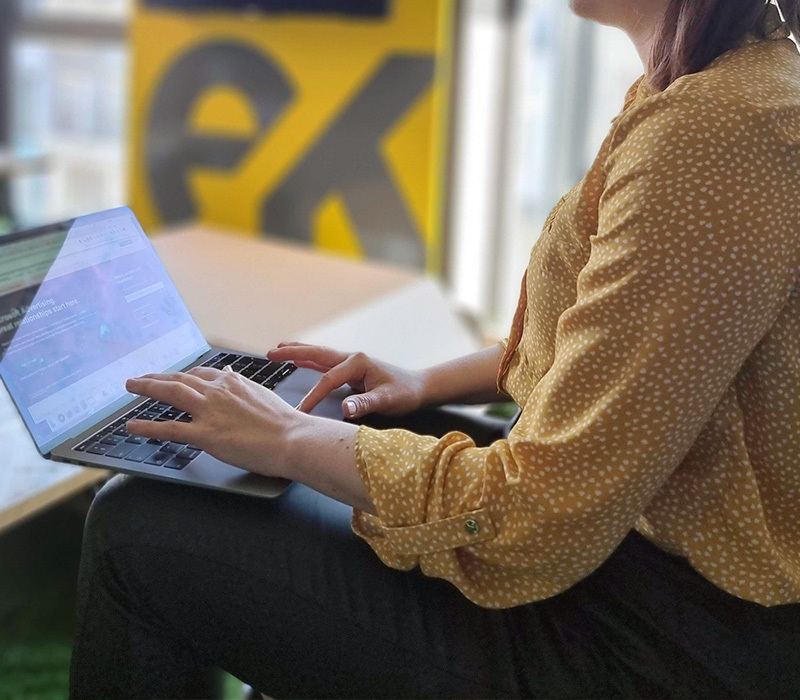 What's important to us?
Our foundation is based on clear values that shape our outlook and steer our actions. They guide the whole team and unite us in purpose.
Delivering success
Creating conditions for our clients to succeed: that's our reason for being.
Passionately digital
We love what we do and put our all into every challenge that we face.
Collectively committed
To each other, to the client, and to the success of every project.
Always learning
Digital moves fast, but so do we, keeping our clients' ahead of the game.
Consistently transparent
We're honest, upfront and always suggest what's best for the client.
Respecting talent
We make way for distinctive talent and thrive with like-minded people.
Putting users first
We care about delivering positive digital experiences every time.
Going the extra mile
We go above and beyond to create something truly exceptional.
What is it like to work at Eyekiller?
"Eyekiller has helped me to develop my skills as a front end developer by getting to work with a wide range of clients. Each request presents unique & interesting challenges, requiring a bespoke solution. Being able to work on such a variety of projects keeps every day interesting."

"Since joining Eyekiller in 2017, I've gained invaluable experience in all areas of digital. It is great to be part of a team who are friendly and supportive. Everyone is just so enthusiastic and willing to work together to achieve the best results for our clients."

"I've been a Senior Designer at Eyekiller for 10+ years. During my time here, I've collaborated with a wide range of great clients and expanded my portfolio of design work significantly. The flexibility provided by remote working also allows for a fantastic work/life balance."