Blog
The importance of UX for digital marketing
Some of the biggest successes come when digital marketing and UX work together.
What is User Experience?
User Experience describes the perceptions, reactions, and feelings a user has at the point when they are interacting with a product, system or service. Specifically to Digital Marketing, this will be when browsing, reading and interacting with individual pieces of content on a website, or viewing ads online.

Online customers are less likely to return if your website leaves a bad first impression. With the first impression being 94% design-related, websites must have immediate visual appeal and be easy to navigate so that users can access the content they are searching for.
Adobe suggested people prefer to view something beautifully designed compared to simple and plain. However, it is important to understand that UX is not solely about creating beautiful interfaces.
Peter Morville designed the UX Honeycomb to give a better perspective on the various facets of User Experience. His aim was to highlight how it is not just the usability that affects the user experience.
By 2020 UX customer experience will surpass both price and product as the most important brand differentiator. In a competitive marketplace, it is critical that the end user has a positive user experience.
So why is it important for digital marketing?
UX has a huge impact on the work that digital marketers do. We want users to be able to engage and explore a website seamlessly.
Customer Journey
The user experience allows us to create a map showing the customer's entire journey, from arrival, through browsing and on to conversion. The aim is to make this journey as simple and informative as possible with no roadblocks.
Customer journeys give us an insight into how customers engage with a website and highlight pain points that can result in them leaving, abandoning their cart or even cancelling their subscriptions or memberships.
Identifying these pain points allows us to implement strategies which give a more positive user experience.


Increases Conversion Rates
Marketing provides customers with information about a product or service. If the user finds this information useful or interesting this then drives them to follow through to the website to find out more. From this moment the UX will then guide them to a conversion.
Good UX will guide a user through the process without any issues, increasing the chances of a conversion. Conversions may not just be purchases, you could also drive users to sign up to your newsletter.
Users today are impatient. When we click on a webpage we expect it to load instantly. As each second goes by without loading this can result in a 7% loss in online sales. Google uses site speed as a ranking factor - a great tool for checking your website's load speed is Google's PageSpeed Insights tool.
The use of high-quality detailed images will entice users to explore and give them more information on what they are purchasing increasing conversion rates.
A clear call to action (CTA) should only be shown to the user when enough information has been provided to them to make a purchase decision. If shown too early this reduces the chances of a conversion.


Optimising For Mobile Users
Mobile users say they're more likely to buy a site's product or service when the site is mobile-friendly. In 2015 Google prioritised mobile-friendly websites meaning those that are optimised for mobile will rank better than those that don't.
When mobile users conduct a search they expect to find the information they need, immediately, and on their own terms. It is predicted that by 2021, 53.9% of retail e-commerce will take place on a mobile device. That is over half of the retail ecommerce sales happening online showing just how many customers you could lose with a poor UX for mobile users.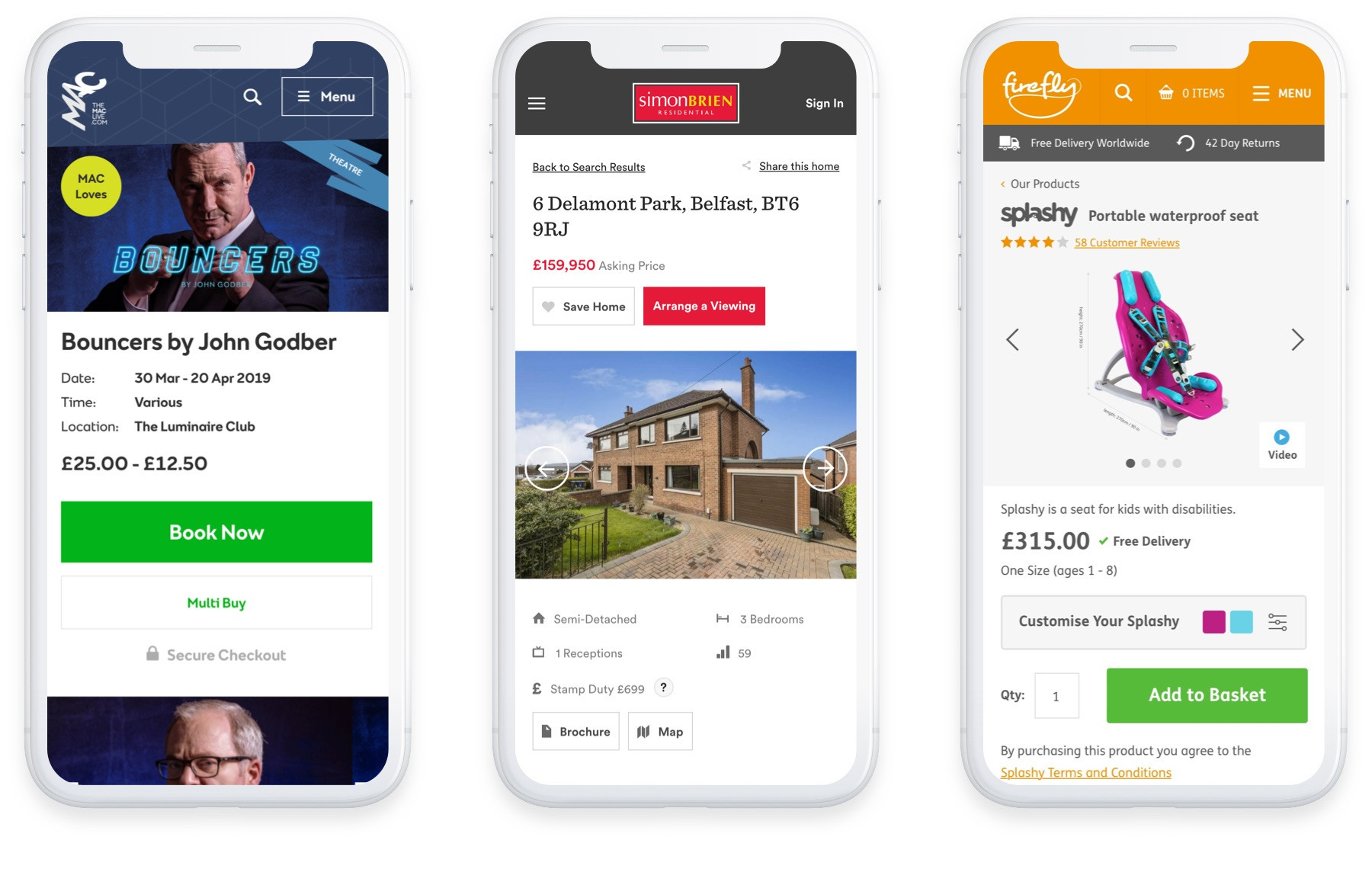 Improves SEO
If your website is not optimised for search engines, how will your target audience ever find you? A good UX can contribute to visibility in searches to potential customers.
Having a good UX encourages users to explore through your content to find out more, therefore reducing your bounce rate. The lower the bounce rate, the higher the indication to Google that your website is full of useful content and that it satisfies the user's search intent.


Loyalty
The design of your website has significant power to drive perception, motivation and behaviour. Poor design and user experience can damage the relationship between the customer and the company. Good UX will improve customer satisfaction and brand perception, thereby increasing loyalty and hopefully generating brand advocacy. 90% of users who report having a good experience would purchase from the brand again.
Every brand's goal is to have brand advocates, in which they endorse the brand through their social media channels and in real life. As a result, the brand advocates and loyal relationships that form from a positive user experience will increase your brand's overall lifetime customer value.
In a nutshell, UX and Digital Marketing work in tandem with one another. In a competitive marketplace, it is vital that you provide a positive user experience for customers.