Beating the competition
Stroll Insurance is a new insurance brand aimed at 25-45 year olds. In a fiercely competitive market, Stroll was looking to differentiate itself from its competitors. Prestige Insurance Holdings engaged Eyekiller to design a standout website to communicate its unique brand proposition and deliver an outstanding customer experience.
Launch Project
Connecting with the customer
Acknowledging that no-one enjoys buying insurance, the Stroll website aims to connect with the younger consumer through its story and the use of informal language and a clean and contemporary design.
Headache-free insurance
To set Stroll apart from the competition, we focused on creating an exceptional User Experience (UX) across the site. Stroll.com makes it super easy for prospective customers to get a car insurance quote, using the integrated third-party quote engine, and complete their purchase online in just a few straightforward steps. Post-purchase, the user-friendly online self-service portal provides a high level of customer satisfaction and retention.
Set for the future
We implemented best practice Search Engine Optimisation (SEO) to ensure the website can be easily found, and developed a hub for ongoing digital marketing across search, social and email marketing.
00:03:34 avg. session duration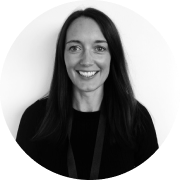 "Eyekiller were a great fit"

"We recently worked with Eyekiller on the design and build of a website for a new group brand, Stroll Insurance. From the initial presentation stage and throughout the project, Jamie and the Eyekiller team have worked in partnership with us to deliver a website which met our objectives. Being a new brand, it was important we worked with an agency who had creative flair, technical expertise and the associated skills to develop an industry leading website – Eyekiller were a great fit. The project was managed effectively at each stage, and we were kept updated throughout. The team were available any time for questions and to support us when we needed, always with a positive attitude. I would not hesitate to recommend the team at Eyekiller."