Build, Fit, Care
WorkSpace is McLaughlin & Harvey's niche built-environment division: a leading provider of fit, build and aftercare packages throughout the UK and Ireland. The service is design led with high levels of craftsmanship and attention to detail. Our job was to build a visually stunning website that showcases WorkSpace's unique approach and growing portfolio to maximum effect.
Launch Project
Visually impressive
To position WorkSpace as the leading end-to-end specialist fit out company, Eyekiller created an immersive experience through the use of full screen photography and interactive video. Emphasis was given to their customer-centred 'Build, Fit, Care' process to differentiate WorkSpace from their competitors.
Show not tell
WorkSpace prides itself on its dedication to quality and excellent client service, and this shines through in the way they work and what their clients say about them. Accordingly, testimonials, success metrics and customer case studies were placed centre stage in the new website, helping to build trust and credibility in the eyes of target audiences. Calls to action are strategically placed to convert interest into new business leads.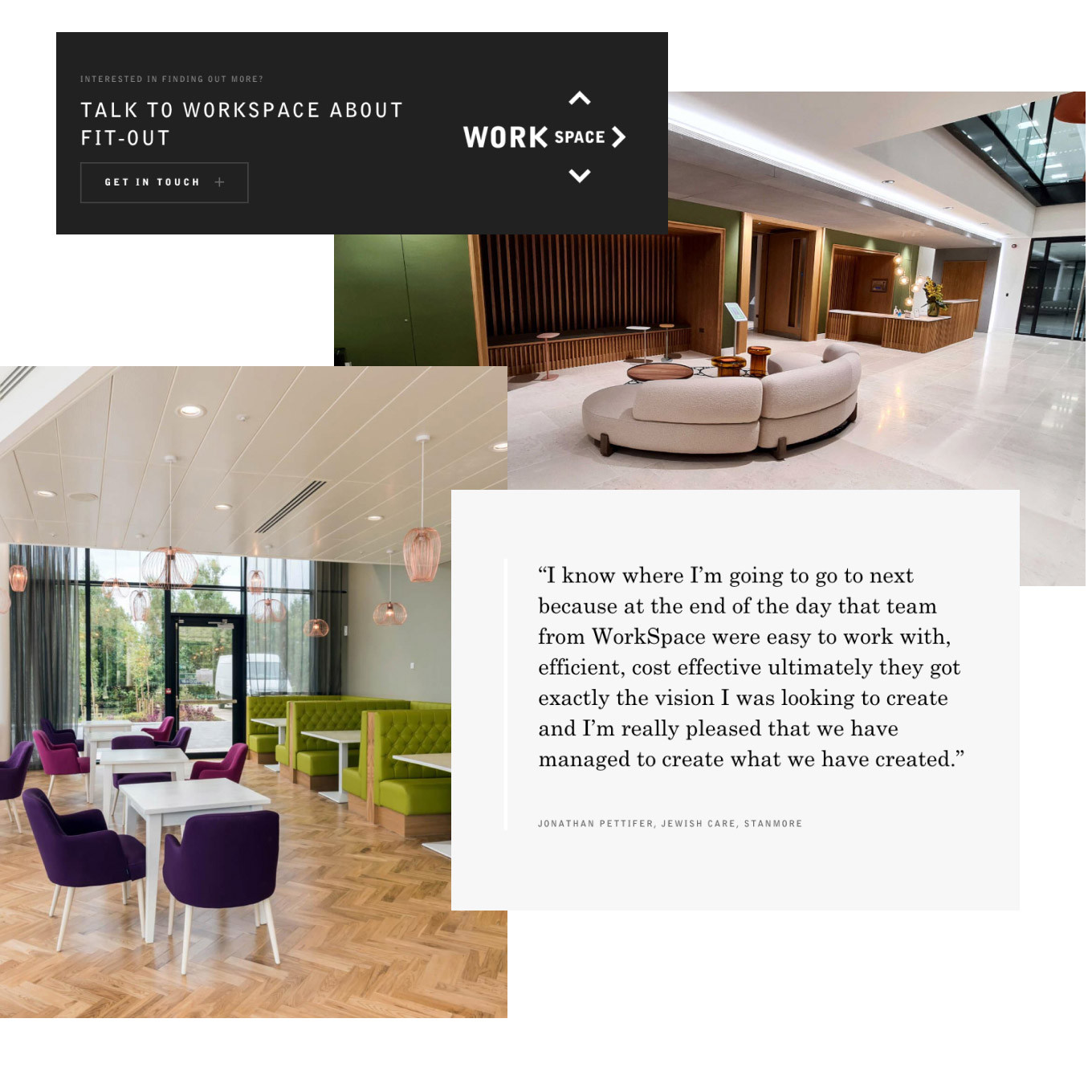 Set for the future
Behind the scenes, the user-friendly content management system gives the WorkSpace team full control over content. With a future-proof platform that will be the backbone of ongoing digital strategy across search, pay-per-click, social and email marketing, they are all set to expand into new markets.
00:00:49 avg. engagement time