Blog
11 Google Ads FAQs - Answers To Your Burning PPC Questions
Some of the most frequently asked questions we get asked by clients who are starting out.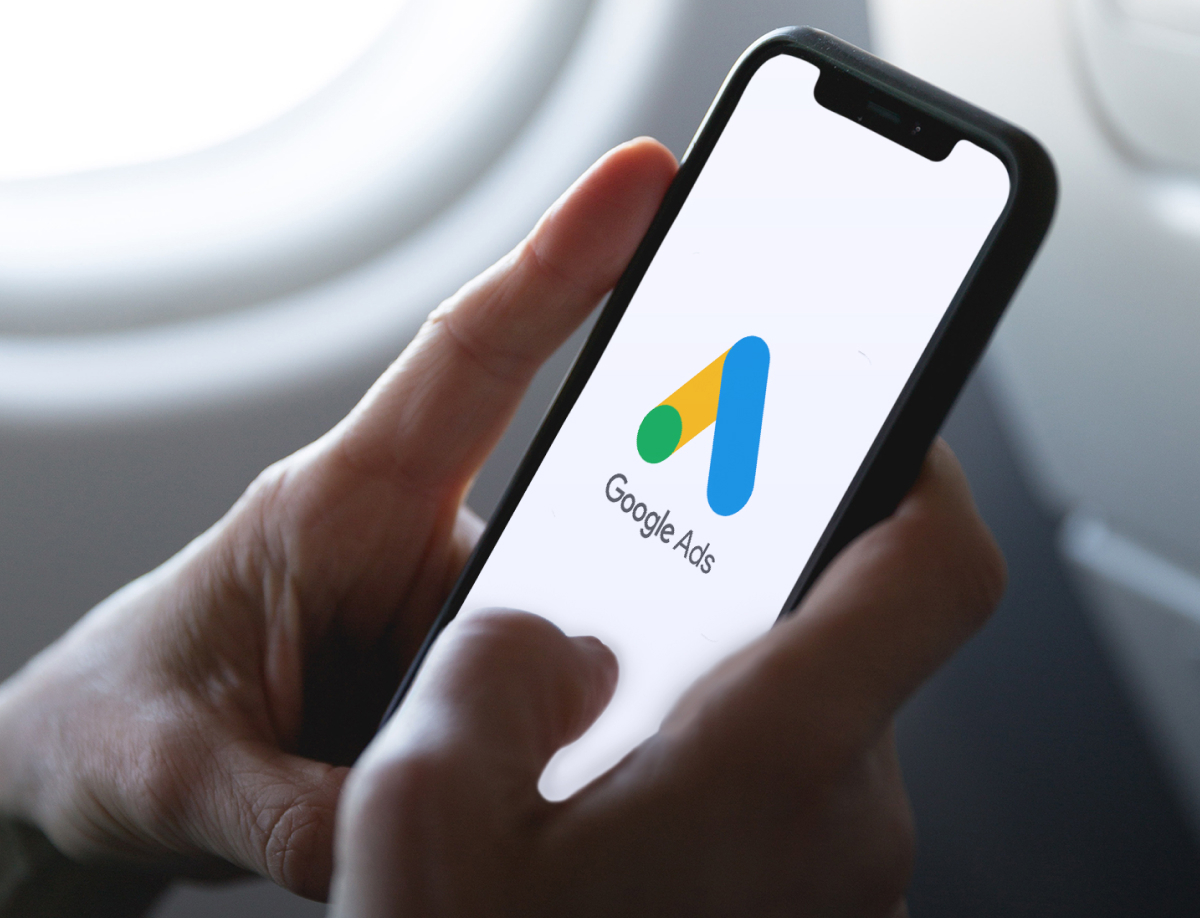 At Eyekiller, we work with marketing teams, business owners and everyone in between. Whenever our clients start to look at Google Ads as a platform to reach their marketing goals we usually hear the same questions. So to help anyone who is thinking about launching their first Google Ads campaign, we've pulled together a list of the most common FAQs that we get asked about Google Ads.

What is Google Ads?
Google Ads (previously AdWords), is Google's online pay-per-click (PPC) advertising platform designed to help digital marketers and forward-thinking business professionals reach audiences interested in the products or services they offer.
Below is an example of a search engine result page (SERP). There are often three paid ads, labelled with "Ad" or "Sponsored" at the top of each page, followed by organic search results, and then more ads at the bottom of each search page.
As per above, Google Ads allows advertisers to show ads for specific keywords or queries and attract customers with engaging ad copy.
You can also target customers with Display Ads. These are shown across the Google Display network, websites that partner with Google in order to serve visual ads to people as they browse the internet. These can be a powerful way to spread awareness of a brand and when coupled with retargeting, an effective acquisition and retention strategy.
1. What are the different types of Google Ads?
There are three basic types of Google Ads:

Search Network campaigns - usually text form, these ads can show on Google Search results pages when someone searches for a product or service that's similar to yours

Display Network campaigns - usually image form, these ads appear on websites or apps that your customers visit

Video campaigns - usually 6 or 15 second videos, these ads show right before or during YouTube content in-stream.
There are 22 types of Google Ads campaigns that include more advanced campaign types, including Shopping campaigns, and App Campaigns.

2. How long does it take for Google Ads to work?
Every business and industry will have a different timeline for how long it takes Google Ads to really start producing valuable results, whether that's sales or leads. There are many factors that make a successful Google Ads campaign work including; having the right setup, ad copy and a website that is user friendly and optimised for conversions.
For search campaigns you can expect to see results as quickly as a few days or weeks if everything is set up correctly and your budget makes sense. Display campaigns can take longer to produce results. However, it can take at least 3 months for a new Google Ads Campaign to mature and to gather the necessary data for optimisation.
Here at Eyekiller, our experience has taught us the following:

Data takes time to accumulate, but optimising and testing can begin as soon as search terms start rolling in.

Different types of industries will perform differently depending on what they offer. Niche, hard-to-find products and urgent products/ services (like a plumbing emergency) will tend to see results quicker.

Patience is key. According to Google, businesses make an average of £2 in revenue for every £1 they spend on Google Ads, making the set-up and maturing process worth the wait.
3. How long for Google Ads to appear?
Once you submit your ad to Google, it is usually approved by the policy team within 24-48 hours. However, most should find ads appearing within an hour or two of being enabled.
It's important to note the learning period of Google Ads campaigns often means your ads won't reach maximum visibility straight away.
To avoid negatively impacting important metrics like CTR (click-through rate) we recommend using Google's Ad Preview and Diagnosis tool instead of Googling your own brand or related keywords. Accessed via the Google Ads interface, the tool allows you to enter search queries to check if your ads are being delivered as expected and offers an explanation if your ad is not visible.
4. Why are my Google Ads not showing?
You've gone through the time-consuming process of getting your account set-up and creating ads for your business or brand. Yet, your ads are nowhere to be seen. How could this be the case?
Firstly, it's important to note that just because your ads are not showing does not mean there's something fundamentally wrong with your account set-up or the ads themselves. Even if you follow all best practices, there are a number of reasons why your ads may not be showing in the SERPs.
Payment Errors - The most basic of problems, if the payment method you enter is unable to be verified by Google then your ads will be ineligible for delivery.

Ads may be disapproved - Google regularly reviews an advertisers account to ensure policy compliance and automatically restricts delivery of anything prohibited. More information on Google Ads policies can be found here.
Negative keywords - An extensive negative keyword list is essential to strong Google Ads campaigns. However, sometimes a negative keyword may be added and then completely forgotten about. Say you change strategy or start focusing on a new product or business goal, an old negative keyword may cancel out your new efforts and therefore stop your ad from showing to audiences.

Scheduling/ targeting - Errors at the scheduling and targeting level can result in ads being served too narrowly.

There are many reasons why an ad might not be showing, but usually there is a perfectly reasonable explanation. Spotting issues with Search Ads using the previously mentioned Ad Preview & Diagnosis Tool is one way of identifying the cause, other times it may take a bit more of a deep dive investigation.

5. How much does a Google Ad campaign cost?
One of the best features of Google Ads is the ability for advertisers to control cost on multiple levels. The most common method is to apply an average daily spend amount to every campaign, which can then be increased or decreased as the month progresses.
A simple formula exists to calculate average daily budget: monthly budget / average number of days per month = average daily budget. For example, £500/ 30.4 (avg. days per month) would result in an average daily account budget of approx. £16.
It is important to note that Google may spend over or under this amount on a given day but overall spend for the month will not exceed a set monthly spending limit (daily budget x 30.4).
For holidays like Christmas, a shared budget can be applied to multiple campaigns. This allows advertisers to control spending and easily report on spend breakdowns for certain promotions or seasonal events.
Keyword research is vital to understanding how much budget is needed to wield successful results. Using professional tools like SEMrush, Eyekiller identifies keywords and their costs and uses this to inform client budget recommendations.
Want to test the water? Select budget, mix keywords with an optimised account structure, and select the right smart bidding strategy for your business' goals. After a few months, it's time to start scaling.

6. How to write effective Ads?
Effective pay-per-click (PPC) advertising speaks to users on a human level and the best ones connect with audiences at the right time, providing an answer or solution to their original query.
Google assigns a quality score to search ads after evaluating keywords used in conjunction with landing pages and ad copy. This rating informs the ad rank which in turn determines the cost-per-click (CPC) and the ads position in the search results page.
To get the best quality score, ad groups should be organised to mirror different sections of a website. Take an online fashion retailer for example, a campaign orientated around ladies shoes could have individual ad groups for each different style of footwear. As a result, keywords, ad copy, and landing page would be closely related to users search intent.
The most effective ads include a benefit or key feature of the service being promoted and a call to action (CTA), a specific activity you want users to take on your website. Some common examples of CTAs are:

Order
Subscribe
Join
Download
Learn More
7. How to get my Google Ads to rank #1?

To get ads to the top of search results page, it's important to first understand how Google calculates Ad Rank.
Google Ad Rank
An auction determines the position of ads within the SERP. But, unlike with most auctions, the winner is not necessarily the highest bidder. In the Google Ad auction, the amount bid is only one factor used to determine the overall Ad Rank. The Ad Rank score is what determines ad positions in the search results. The other factors that make up Google Ad Rank are:
Your bid
The quality of your ads and landing page
The Ad Rank thresholds
The competitiveness of an auction
The context of the person's search
The expected impact from your ad extensions and other ad formats
Google calculates ad rank using the following formula; "Ad Rank is calculated using your bid amount, your auction-time ad quality (including expected click-through rate, ad relevance and landing page experience), the Ad Rank thresholds, the competitiveness of an auction, the context of the person's search (for example, the person's location, device, time of search, the nature of the search terms, the other ads and search results that show on the page and other user signals and attributes) and the expected impact of assets and other ad formats."

To achieve a number one ranking ad, you need to think carefully about its relevance and the user experience. And don't forget - ad ranking factors don't stop with what your potential customers see in the SERPs, the landing page UX has to be top notch too.

8. Is PPC better than SEO?
If you are deciding if PPC or SEO is the best way invest your marketing budget it is important to establish your marketing goals. Each marketing strategy can help your business in different ways.

As a full service Digital Agency we have first hand experience that both SEO and PPC are essential pillars of any digital marketing strategy. A quick look at some organic and paid search stats, and we quickly see why they are both important:

Overall, in 2021 organic and paid search were responsible for 80%* of all website traffic:


27% of website traffic comes from paid search.

53% of website traffic comes from organic search.
*These stats are averaged across all industries, and can fluctuate across industries.

As with any strategy there are pros and cons for both PPC & SEO. But some of the pros of paid advertising include:

More instant than SEO.

Range of formats.

Target the right customers when they're engaged/at the right time.

Control spending

Allows for quick experimentation.
9. How much budget do I need?
The amount of budget you need will be totally unique to your business and market and require a tailored approach to your business goals.

The approach we suggest is starting with a test budget to contain costs as you work through the learning period.

The best approach for establishing a Google Ads budget is by;


Conducting keyword research, identify what keywords you want to target and look at their average CPC/bid ranges and align this with your objectives to inform the budget.
Can always start with a small budget and scale if necessary.
10. Can competitors run Ads using my brand name?
Brands can use your brand name in their Google ads, as long as the name isn't trademarked and the way they're using it can't be deemed "deceptive." (Deception tactics include things like the company impersonating your brand.)

The main reason companies bid on another's brand name is to try to steal traffic away from the competition. They want to target those who are looking for a product or service like theirs. In general, bidding on your competitor's brand is typically not a great idea. You could also get lower quality scores for those keywords.
11. Are Google Ads worth it?
Success is dependent on things like industry, service area and competition. However, if leveraged properly Google Ads are absolutely worth it as it can drive huge amounts of value for both large and small businesses. Google Ads can offer the ability to reach targeted and motivated audiences and an easy-to-track ROI to name just a few advantages.
Need help implementing Google Ads into your digital marketing strategy? Send us a message, our Google Partner Certified team are here to help your business succeed.