Blog
Capturing the Attention of Gen Z: Best Practices for Social Media
Discover the why, what and how of effectively marketing to Gen Z.
Gen Z marketing is unlike marketing to any other generation. It is considered to be one of the most challenging and misunderstood age groups to market to.
Who Exactly are Gen Z?
Anyone born in or after the year 1997 is considered Gen Z. They are the first generation of digital natives, being both highly connected and socially conscious.
How is Marketing to Gen Z Different?
With every generation comes an independent identity from those that came before them. The world and our society are continuously evolving, which will inevitably alter the perceptions of individuals depending on the time period they grew up in.
What makes marketing to Gen Zers so different is that they are the first generation with an identity that has been shaped by the digital age.
As a Gen Zer myself, I am hyper aware of when I am being sold to. I have grown up being surrounded by advertisements, influencers, celebrity endorsements, event sponsorships - I have seen it all. Therefore, now it makes it harder for brands to stand out and make an impression as Gen Z consumers are so used to it. Especially with influencer marketing becoming such a saturated industry, it is hard to know who is being authentic.
Why does Marketing to Gen Z Matter?
Gen Z wields significant financial influence, it is estimated that they represent about $143 billion in annual purchasing power. Their ever-evolving digital habits are driving massive shifts in marketing. For example, Gen Z are value driven consumers and hold brands to greater accountability. As consumers they are passionate about buying products that align with their own values. Therefore, capturing the attention of Gen Z can be difficult as they are more likely to ignore traditional marketing than any other generation. So they might be a tough nut to crack, but reaching this audience is imperative to tapping into their spending power and earning their future loyalty.
10 Best Practices for Capturing the Attention of Gen Z
1. Break the Mould
To capture the attention of Gen Z, brands need to be willing to break the mould in order to connect with young people.
Apple's 'ShotOniPhone' campaign offers a good example of this. It began as a UGC campaign challenge that took iPhone users' photos and shared them on the brand's social media feeds and displayed a select few on billboards worldwide.

It creates authenticity through content produced by real users

Allows Gen Z and young people to unleash their creativity

Trustworthy - resulting content made the iPhone camera quality more convincing

Creates a community of users working together

Allowed users to feel part of the brand. When people saw their images or videos posted, they felt like they were contributing towards the success of the brand
2. Display Transparency & Authenticity
45% of Gen Zers state that it is a motivating factor to engage with a new brand when they appear trustworthy and transparent. According to Sprout Social, brands that prioritise transparency through social media, earn great rewards - consumer trust, increased sales and a strong brand reputation.
The apparel brand Patagonia is a leader in brand transparency. They introduced The Footprint Chronicles that allow companies and consumers to view their reasons and choices. It informs them of how they source their raw materials, where the cotton is grown and how their products are stocked in the warehouse.
Opposite to this, fast fashion retailer Boohoo was at the centre of a labour scandal in 2020 when some of the company's UK garment workers were found to be paid less than the minimum wage and were made to work in unsafe conditions. For years Boohoo refused to say where their clothes were made. According to Daily Mail, the company saw more than £1 billion wiped from its share value in two days as a result of an article exposing their unsafe factory conditions.
3. Understand that Gen Z uses Social Media Differently
Gen Z using TikTok as a search engine. Could this be the end of Google?
According to Euro News, TikTok is the place that Gen Z turn to when searching for answers. Nearly 40% of Gen Z members prefer TikTok searches.
When using social media, Gen Z opt for short video content such as TikTok, Youtube and Instagram Reels that provide both entertaining and educational content. In 2021, it was reported that TikTok has overtaken Google as the world's most visited web domain.
Conducting a search on TikTok is often more interactive than typing a search query into Google. The Gen Z audience find TikTok to be more real and valuable as it is a personalised experience.
Being a Gen Zer, I find this to be true. I automatically go to TikTok with a search query, from searching the nicest bars and restaurants to getting fashion inspiration. It provides short form video content created by real users which Gen Z are more likely to trust as it is personalised and relatable content compared to Google.
Gen Z favour social media platforms that contain more visually-oriented content and less messaging. It is reported that only 51% of U.S teens are using Facebook, the days of long Facebook posts and blog style feeds are fading. Social Media platforms such as Instagram and Snapchat are popular among Gen Z. The Gen Z audience tends to consume, create and engage better with photos and videos.
4. Leverage the Power of Video
Gen Z being the first generation to grow up with smartphones and social media, they have a shorter attention span and prefer content that is easily digestible.
Brands should leverage the power of video when marketing to Gen Z for several reasons:

Visual Appeal: Gen Z have grown up with visual content dominating their online experience. They are highly responsive and prefer engaging with videos than any other forms of content.
Authenticity: Gen Z appreciates authenticity. Video content allows brands to showcase themselves in a transparent and authentic way through creating relatable short form video content.
Consumed Quickly: Gen Z appreciates quick content that they can consume on the go due to having shorter attention spans than previous generations due to constant exposure to social media and information.
70% of Gen Zers say product videos and photos are particularly helpful when it comes to making a purchase decision.
5. Incorporate User Generated Content
UGC provides an authentic perspective on the brand, as it comes directly from real users and consumers. Gen Z are more likely to trust their peers' opinions and experiences rather than traditional brand messaging.
Incorporating user generated content into your strategy will allow Gen Z to feel involved within the brand by turning them into your own brand's creators.
Brands can encourage UGC by:

Choosing social platforms that are most impactful to your campaign

Setting specific user generated content goals

Defining the content you want from your audience

Collaborating with influencers and focusing on building a community

Analysing and measuring your user generated content efforts
Airbnb's utilisation of user generated content encourages the formation of a community amongst their audience. Airbnb's UGC strategy has helped increase brand awareness and reach, as their customers share their own personal experiences with their own social media. Below is a TikTok example - UGC videos on TikTok can help you emotionally connect and engage with your audience. According to research, the encoding score of TikTok UGC videos is 10x higher than conventional ads.

6. Keep Messaging Consistent and to the Point
Due to growing up in the digital age with an abundance of information available at their fingertips. Gen Z prefers content that is quick and easily digestible due to being bombarded with content daily from various sources on social media, they are more likely to scroll past content that is long with unnecessary amounts of information. By keeping messaging consistent, concise and focused, brands can capture their attention more effectively.

Multitasking Behaviour: Generation Z tends to engage in multitasking activities, such as using multiple apps at the same time or switching between tasks rapidly. Therefore, brands need to communicate their message in a way that can be quickly understood and absorbed as Gen Z often like to divide their attention across different platforms.
Mobile-First Mindset: Gen Z heavily relies on mobile devices for information consumption. Brands must ensure that they are mobile-friendly, delivering information that can easily be navigated and understood on a smaller screen.
Memes and Viral Content: Gen Z are highly receptive to meme culture and viral content. Brands can capture the attention of Gen Z through creating relatable and shareable content, keeping in line with current trends and topics.
7. Creating Channel Specific Content
Each social media platform has its own unique audience. Generation Z, in particular appreciates brands that understand how to effectively utilise and tailor their content to meet the specific preferences of their audience.
As an example:
Instagram for aspirational content

Snapchat for everyday moments and 'behind the scenes' footage

TikTok for fun and trending challenges

Twitter for educational content

Linkedin for career-focused content
Creating consistent and excellent content enables your brand to establish a more robust connection with its target audience. Offering valuable information without any ulterior motives helps foster trust, making your audience more likely to rely on your guidance and suggestions.
8. Meaningful Influencer and Creator Collaborations
Due to Gen Z being bombarded with ads, they have "trained" themselves to avoid them and instead they view ads as an annoyance rather than informative. Traditional advertising can feel forced or insincere, whereas influencer content is more of a personal recommendation from a trusted source.
The majority of influencers engage with their followers through social media platforms. This interactive quality appeals to Gen Z and has led to content creators obtaining loyalty from their followers. In fact, 65% of Gen Z have bought something based on an influencer's recommendation.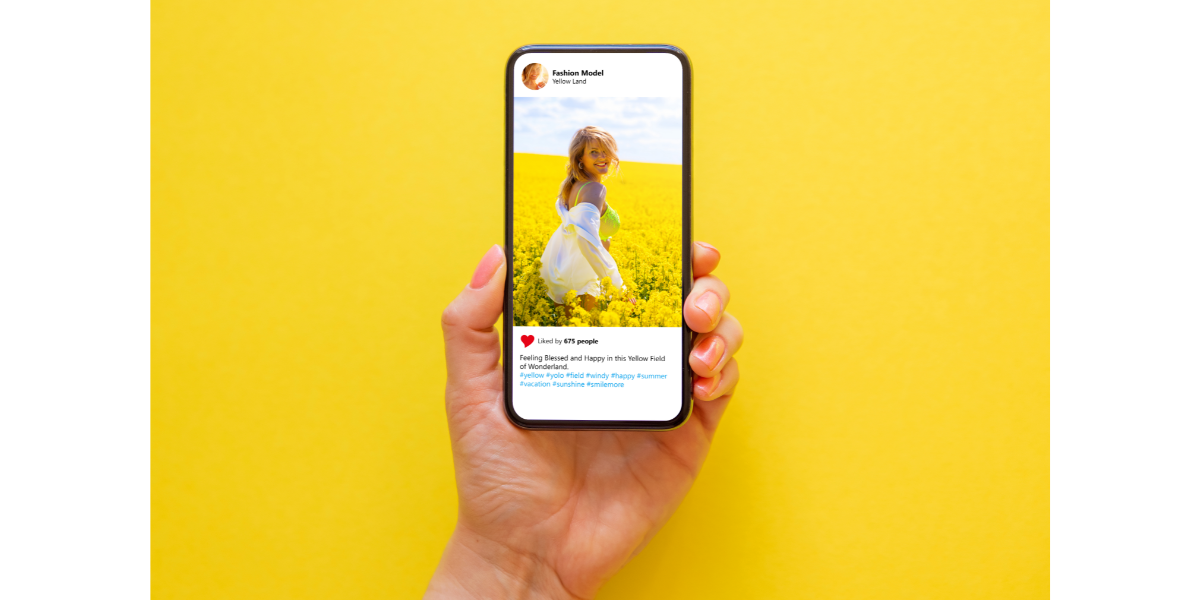 9. Communicate in their Language
Gen Z heavily relies on abbreviations, acronyms, slang and emojis to communicate and convey meaning. Communication in short form is more likely to capture their attention. Communicate in their language by keeping it short and visually appealing as well as using inclusive language.
Gen Z have a "stay woke" mentality and are interested in a broad spectrum of topics, including fourth wave/intersectional feminism, LGBTQ rights and animal welfare. Brands that are racially and ethnically diverse and address these issues have a higher chance of capturing the attention of Gen Z and earning their loyalty.
Brands such as Nike who are famous for the tagline "Just do it", announced in 2020 the tagline "For Once, Don't Do it" on social media platforms, a tagline to show their support for the #BlackLivesMatter anti-racism campaign. Nike encouraged the public to not ignore the discrimination that occurs around us.

10. Competitions and Giveaways
Competitions and giveaways are an effective way to expand reach to a wider audience. They typically entail requesting participants to carry out specific actions such as liking a post, sharing a post or leaving a comment in return for the chance of winning a prize.
When individuals actively participate in a competition or giveaway, they frequently share it with their own followers, leading to a ripple effect of heightened brand exposure.
Here's an example of a competition post created by a successful Northern Irish glamping brand to promote their new luxurious pod "The Hideout".
A competition or giveaway stands apart from the regular content that brands typically post. The above by The Hut @45 entices their audience to engage with the brand by offering a sense of excitement and the opportunity to win something valuable.
Gen Z values interactive and engaging experiences. Competitions and giveaways provide an opportunity for active participation, which aligns with their desire for brand involvement rather than passive consumption.
Gen Z appreciates cost-saving opportunities and the chance to win free products or experiences due to having a lower disposable income - partly because they might be too young to be employed. According to Forbes, almost a third of Americans between the ages of 18 and 25 are still living at home with their parents or other family members. Competitions and giveaways capture the attention of Gen Z as it appeals to their budget conscious mindset.
Final Takeaway
Gen Z can be a tough audience to impress, but by incorporating these 10 effective strategies for social media marketing, as a brand you can create compelling content that resonates with them, captures their attention, fosters loyalty and cultivates lifelong customers.
Ready to connect and engage with your target audience? Get in touch for expertise on how to boost your brand awareness, drive sales, or foster meaningful relationships. Whatever your goal, we're here to help.