Bring it on home to the fans
Eyekiller's innovative website for blues legend Sir Van Morrison, one of Northern Ireland's most famous global musicians, went live to coincide with the launch of his album 'Roll With The Punches'.
Launch Project
A website befitting an icon
Exile Productions wanted a website that provided an effective showcase for Van Morrison's new releases and extensive back catalogue. They also sought to create a platform for the fan community to engage with each other and share stories.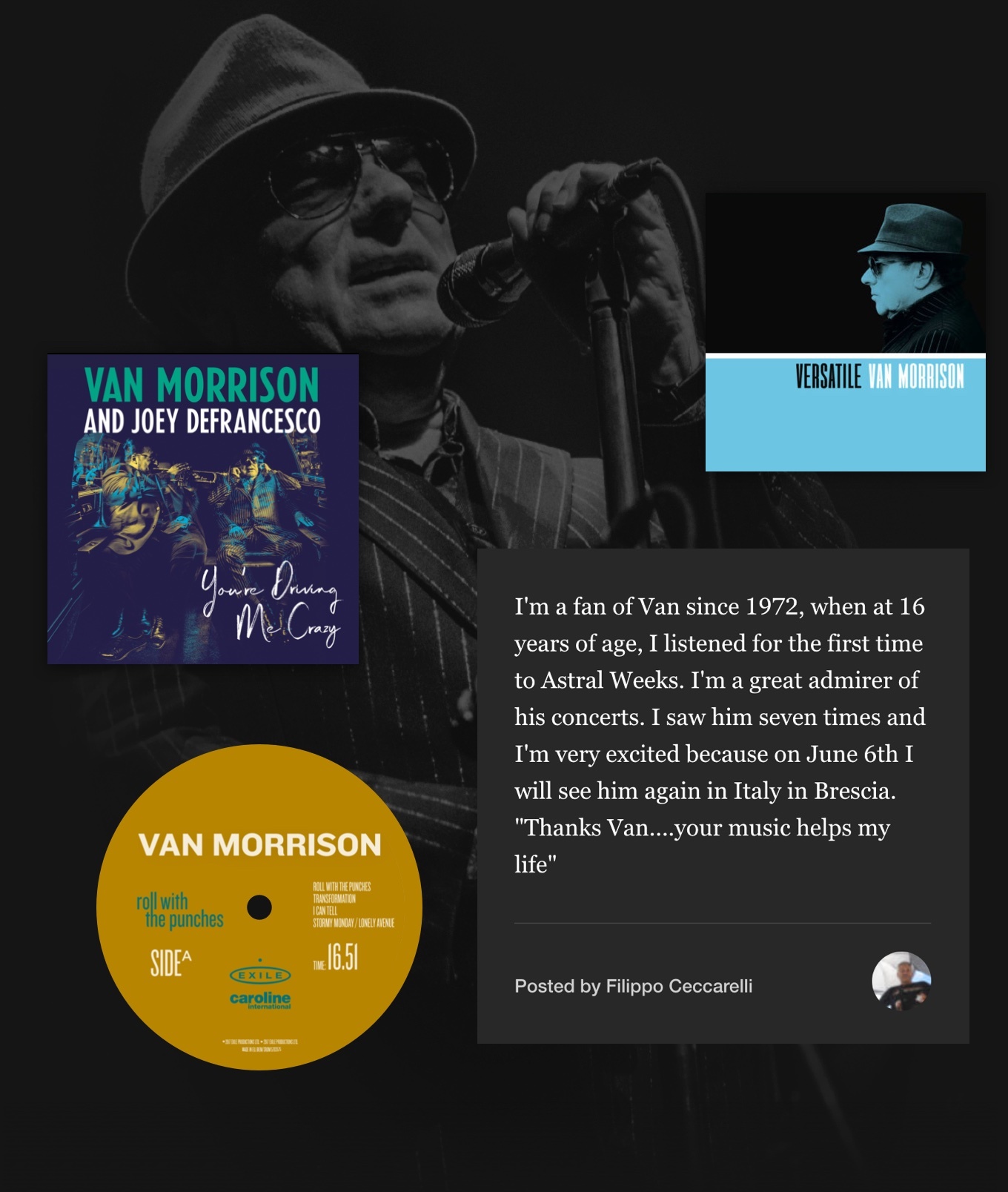 Understanding the artist and his fans
Being trusted with creating the online presence for an internationally revered artist was a fantastic opportunity for the Eyekiller team. We dived immediately into User Experience (UX) workshops and testing, to determine the most compelling Information Architecture (IA) for the site.
An inspiring hub with a magazine feel
In our bid to create a high-impact site, we moved away from traditional design and created a modular concept that would lend itself to curation and editing. We created a bespoke fan wall for visitors to encourage participation.
A smash hit all round
Finishing ten days ahead of schedule, our responsive website worked perfectly across all devices, and Roll with the Punches shot straight to the top of the charts. We continue to refresh and update the site as new material is released, maintaining a vibrant resource for the 'Vanatics'!
73% increase in organic sessions
47% increase in referrals to the official online store
25% increase in repeat traffic
67% decrease in page load time
846% increase in Facebook referred traffic
1,169% increase in Twitter referred traffic
"Eyekiller transformed our website"

"Eyekiller created an immersive and memorable online experience for fans. They did so on time, within budget and to an exceptionally high standard. Their ongoing customer support has been exemplary."